Min's Baby Pictures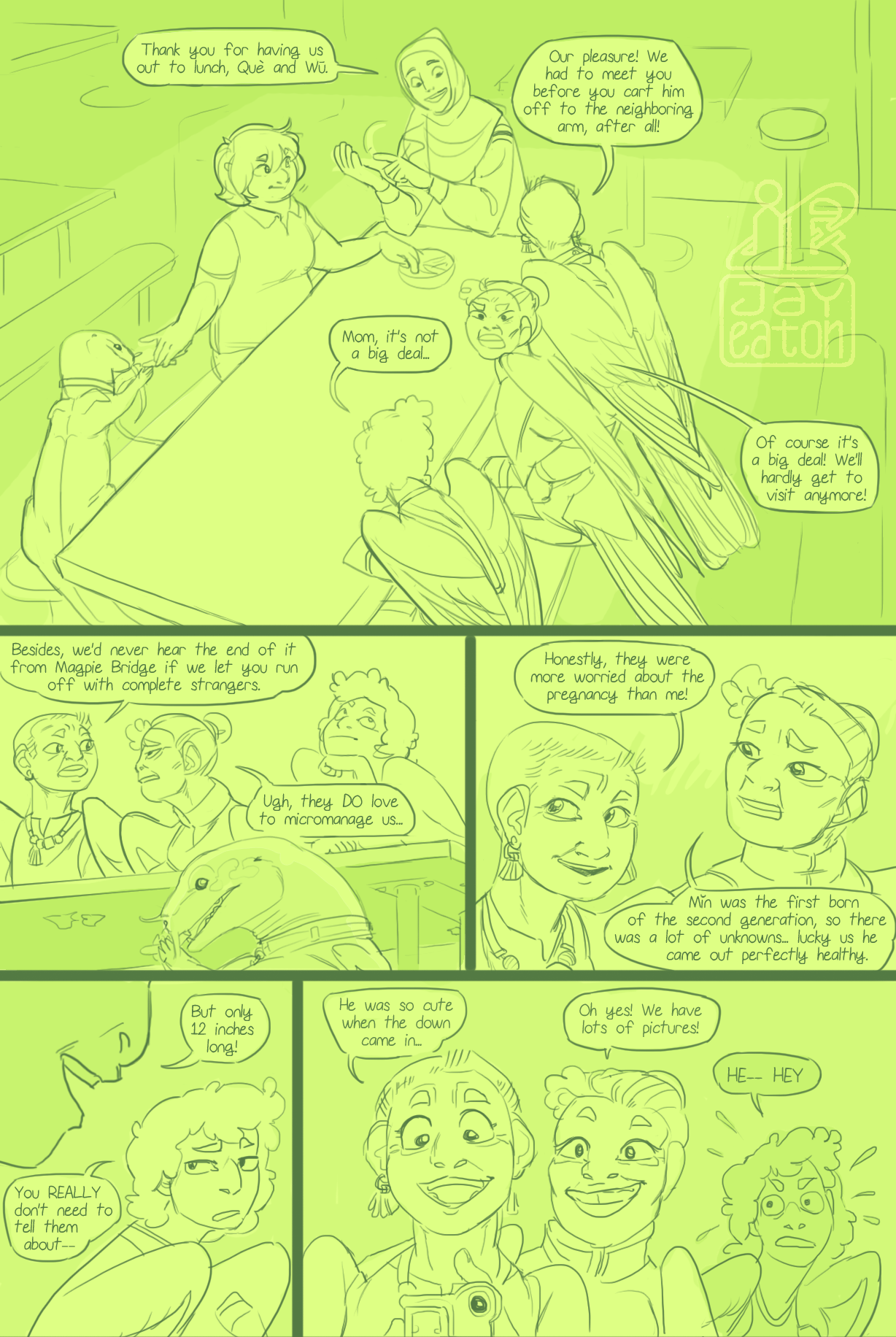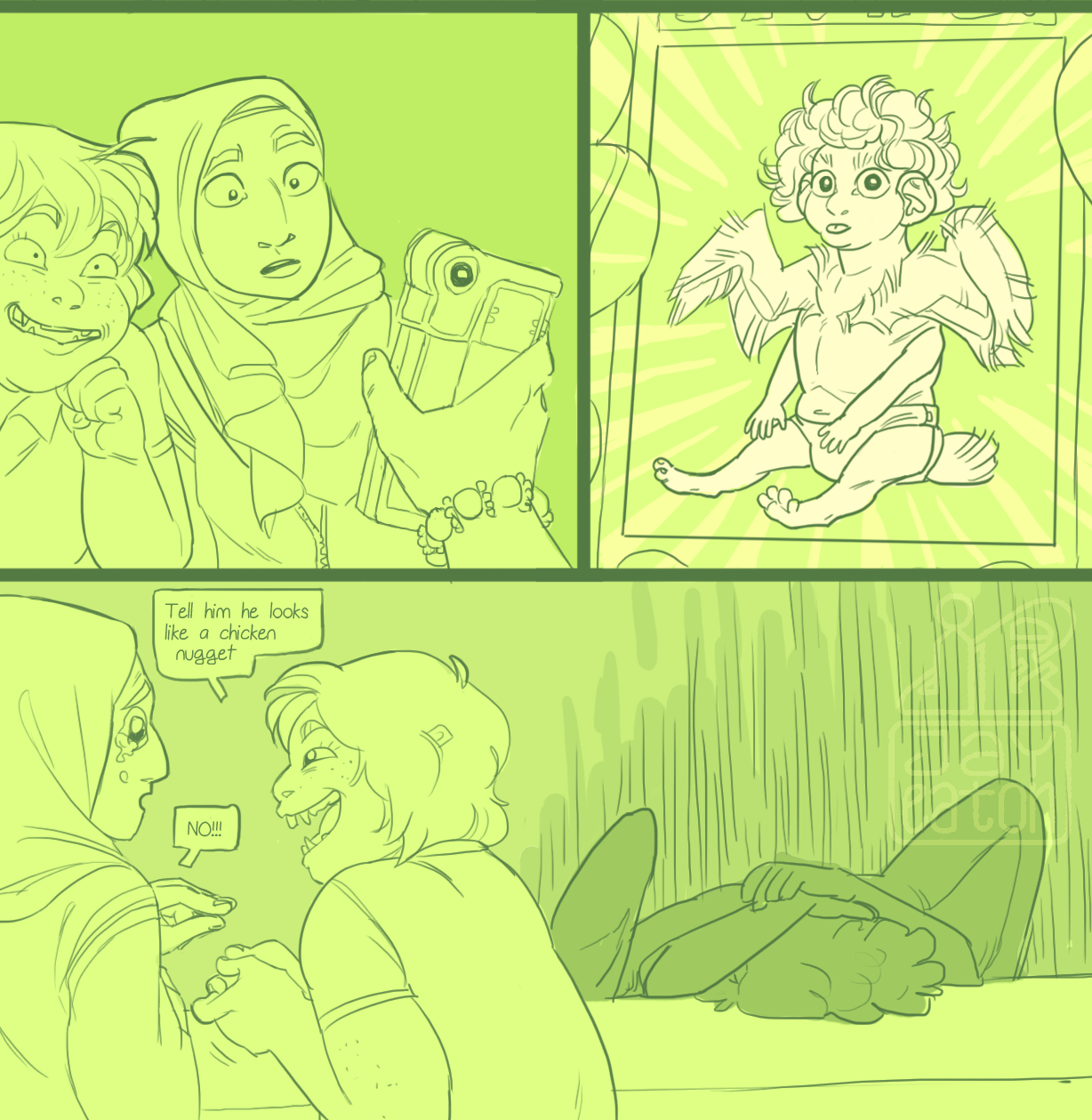 Originally drawn 12/4/17

An old Patreon comic for Runaway to the Stars. The Runaway crew is ferrying Mǐn to a different system, but not before Gillie and Idrisah meet his parents! The Magpie Bridge Project they mention is the GMH project that created and raised the first generation of Mǐn's kind.

Wū's phone is made up of a modular display that you can snap different parts to (like different kinds of cameras, batteries, memory cards, etc).

The strange animal Gillie is feeding is a catfish dragon named Dibi, a GMO pet of Idrisah's that sadly got cut from later versions of RttS for plot trimming reasons.
BACK TO RttS ART DIRECTORY