Talita Bends the I-Beam (comic)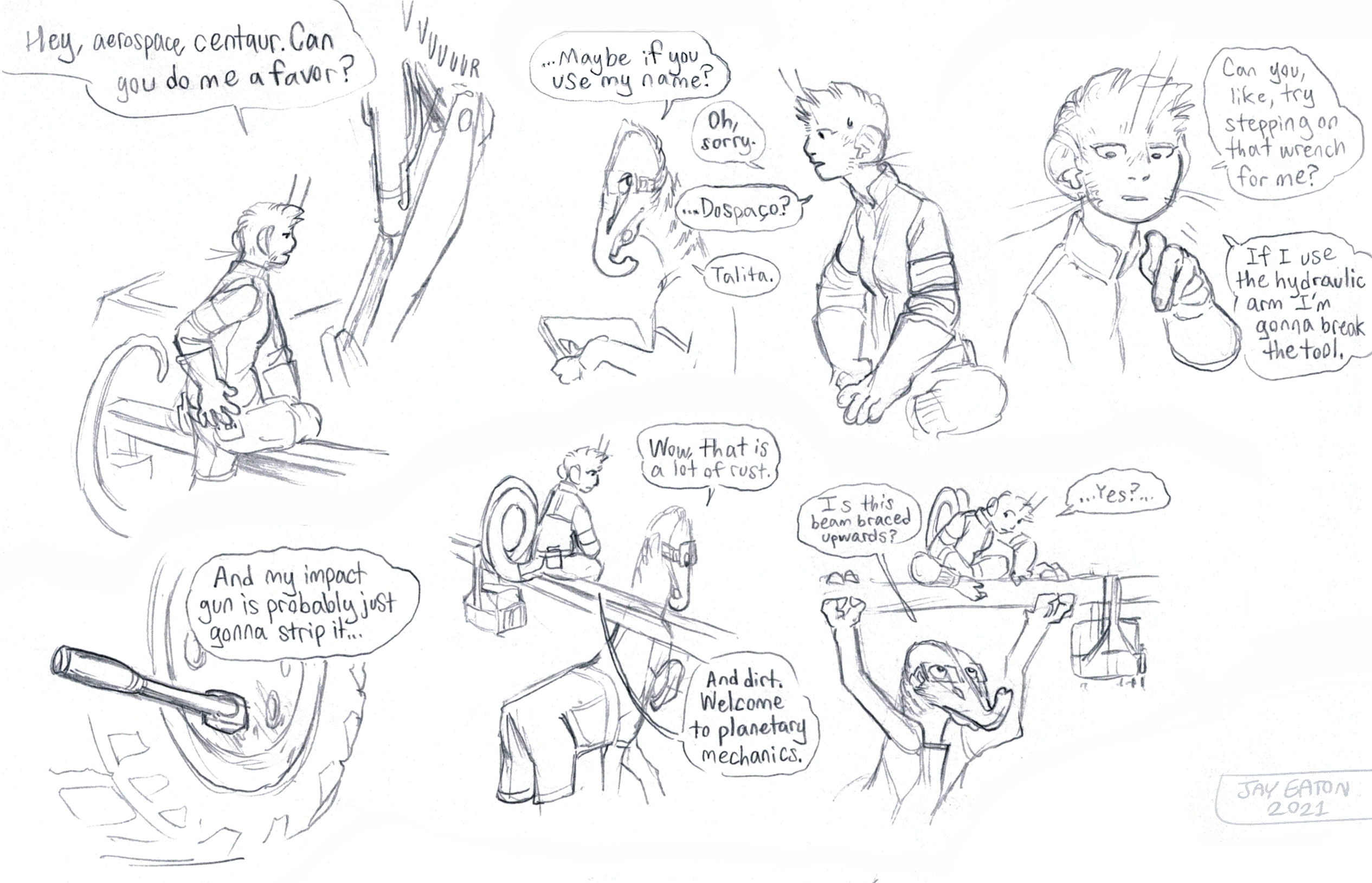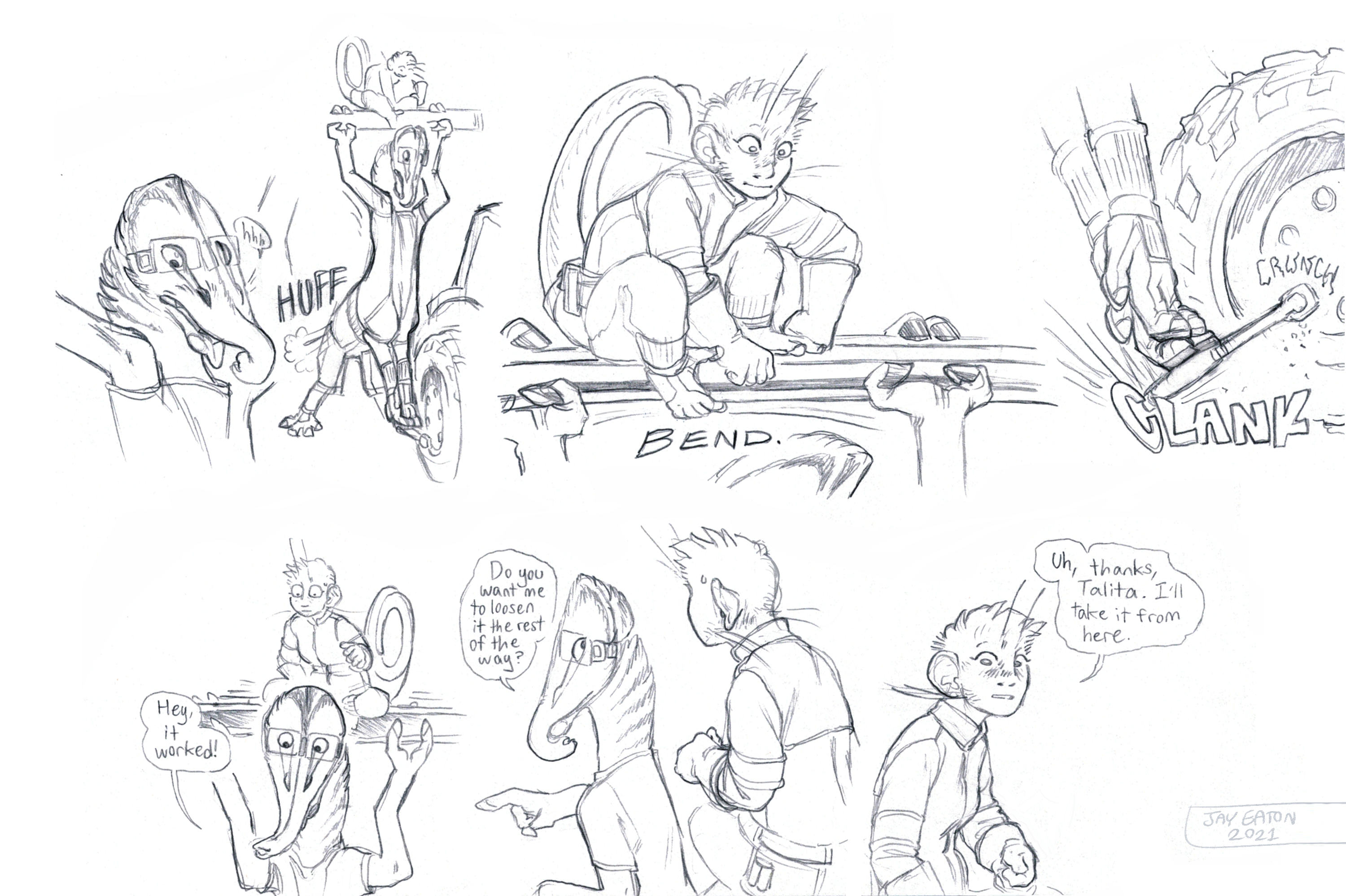 Talita helps Shyam with a stuck lugnut. (Who wants to bet she just sheared the head off...) Shyam is fan of powerful equipment. You can tell I drew this in early 2021 because Talita's head proportions are more neotenic than how I currently draw her.

This scene later got animated, watch it here.
BACK TO RttS ART DIRECTORY