Naya Pradesh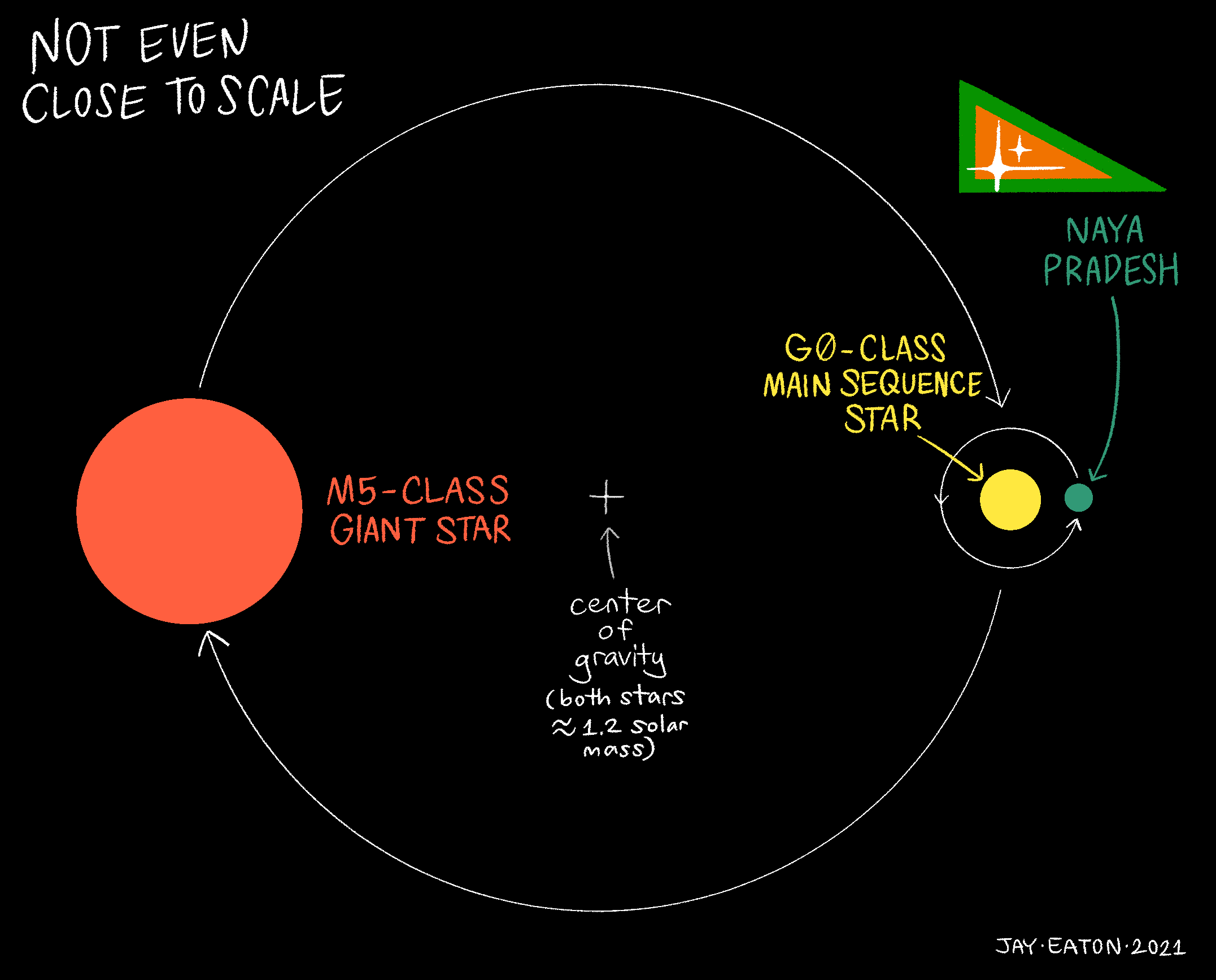 Gravity: 0.94g
Atmosphere: primarily nitrogen oxygen mix
Population: 20 million, human majority
Governing Body: India, BFGC

Naya Pradesh is a planet in an S-type orbit around one of the stars in a binary system. It was terraformed by bug ferrets, but following some elaborate trade deals, it got handed over to the Earth-based human government of India. Shyam grew up on the large wormhole station in high orbit of Naya Pradesh. It was kind of like living in an international airport.
BACK TO RttS
BACK TO LOCATIONS